Summer's here and that means one thing: it's time to get outdoors and enjoy your backyard.
It's a time of year that smells of barbecues, feels like grass beneath your bare feet, and sounds like laughing with friends until late in the evening.
It's important your backyard is a place where you want to spend time. Having a good quality outdoor space will help you make the most of the beautiful weather and create some special summer memories.
But what if your garden's not a great place to spend time? A bit stuck on what you could do to make it better? Well, with our fun backyard ideas for summer – from pool landscaping to feature trees – you'll be able to create a more exciting, productive, and inviting space to be in.
Read on for the top ideas to make your backyard great this summer.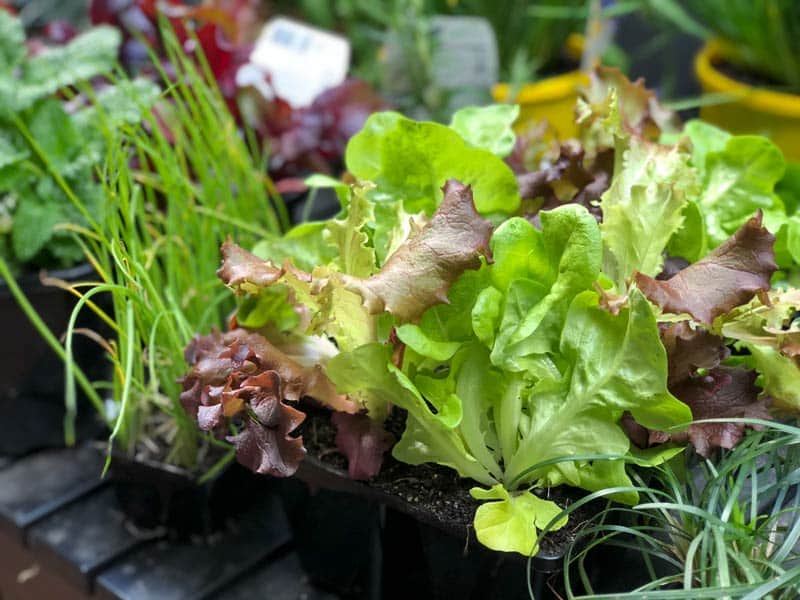 Plant a vegetable garden
Nothing says summer like eating dinner while there's still daylight. Introducing a vegetable garden to your backyard will make daylit dinners more fun and delicious.
Vegetables picked from your backyard taste amazing because they're fresh from the vine. Your summer salads will be crispy and taste fresher. It is important to choose the right vegetables for your climate – but as a general rule tomatoes, zucchini, and capsicum are summer-time winners.
As well as always having fresh food on hand, vegetable gardens offer a load of other benefits. They're a great way to teach kids about the environment and will mean you get outside for some regular fresh air and exercise. As a bonus, your vegetables will add a pop of colour to your backyard.
There are few things more satisfying than enjoying the fruits (and vegetables) of your labour. A vegetable garden will make your summer dining experience and help you get the most out of the amazing weather.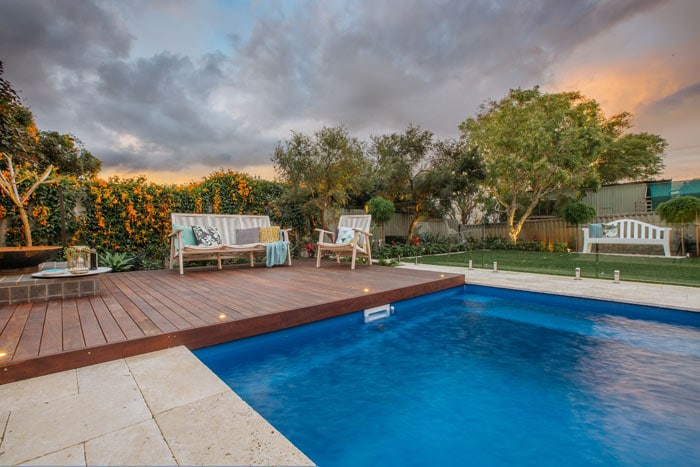 Install a pool
There's a saying in the landscape industry, that the best time to install a pool was last summer! The second-best time? Right now.
Pools are a welcome addition to any backyard in summer. Whether you're swimming or lounging next to it, pools offer a space to cool down and relax.
However, just as important as the pool, is the landscape that goes around it. The design of your pool can be made to reflect a range of styles.
Include rockwork and water features you'll create a more natural feel and finish. Pair this with lush pool landscaping plants, planted close to the edge, and you'll soon be swimming in an oasis.
Or, if you'd like something a little sleeker choose an elegant floating deck and strappy-leafed plants. Combine this with some up-lit feature trees and you'll have a more cosmopolitan look and feel.
A great design and some high-quality landscaping around your pool will create a special space to spend time with friends and family on balmy summer evenings.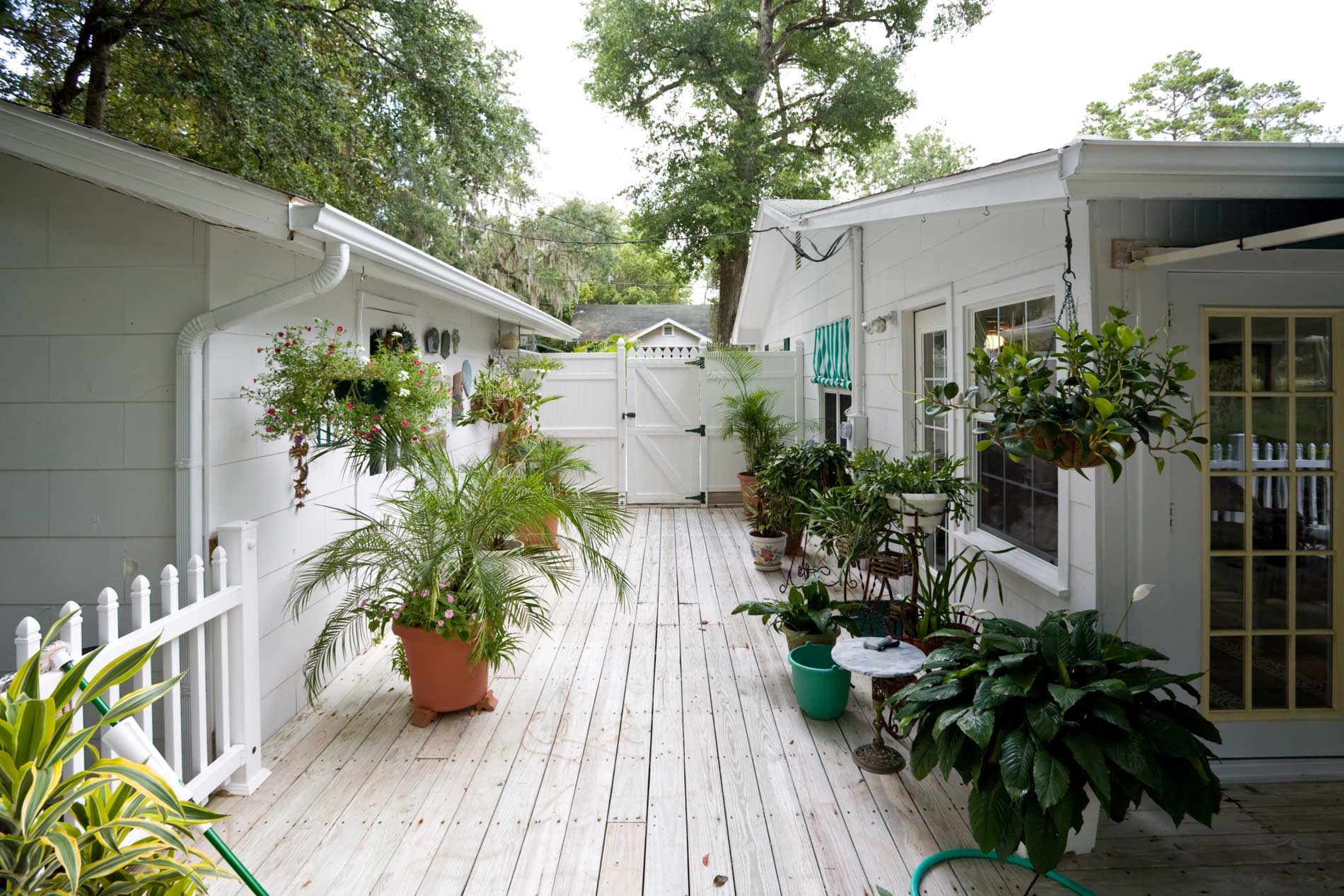 Build a deck
By building a deck (or patio), you can quickly create a beautiful space to entertain this summer.
It will quickly become your outdoor living room, providing a comfortable space for you to set up and enjoy the summer sunshine.
Decks (and patios) are a design statement that define an area for you to spend time in. They're the perfect place to set up your barbecue, put out some chairs and lounges, and entertain your family and friends. You can even spice it up by adding a spa or projector screen.
Creating an inviting deck to enjoy the outdoors on means you're likely to use your backyard more often.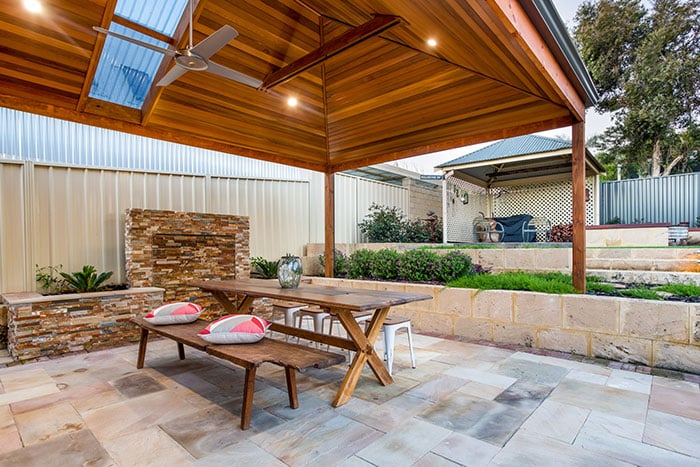 Put up a pergola
Australian summers are incredibly hot. Shade from a pergola will mean you can enjoy your backyard during the day, not only when it's balmy at night.
A pergola will help to emphasise your backyard as an extension of your home and its indoor living space. The shade and shelter it provides from the heat, will also give you more entertaining options.
Pergolas also give you a chance to express your personal style. By decking it out with features like fans and lighting it can quickly add character to your yard and ensure you it's useful at all times of the day.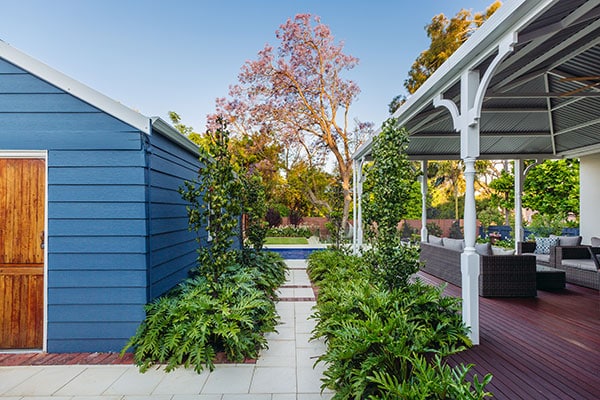 Green it up
A simple and easy way to spice up your backyard in summer is to add more plants and trees. Choosing plants that will flower through summer will give you colour and vibrancy to enjoy through the warmer months.
Trees and plants will make your garden feel bigger and more inviting, by adding layers and depth. The added greenery is also a great way to cool down your backyard. If you do plant anything in early summer it's important to give your garden plenty of attention over the coming months, including hand watering if required.
The biggest benefit of new plants and trees is that they can work with any of our suggestions above.
Whether you're a DIY expert, or need a little help from our friendly team, choosing one of the above ideas will make your backyard a favourite place to spend time this summer.
Ready to get started landscaping for summer? Get in touch with our team to discuss our landscaping services or request a quote now.