So you're thinking of selling perhaps, or just enhancing your home…
There are good ideas to increase the value of your property, and there are not so good ideas that won't give you a great return on your investment.
Bear in mind that what you'll get back on what you spend depends on the value of the property, as well as the houses in your immediate neighbourhood, how soon you sell after the improvements are made, and the quality of the improvements.
It would be foolish to install a $10,000 stove in a $200,000 house, for example. Sound advice would be to consult with a professional real estate agent in your area before going ahead with enhancements.
Here are 4 of the best suggestions to get the most bang for your buck:
Add a Deck
With homeowners cutting entertainment costs, decking is a good addition so that family and friends can still meet in comfort, without sacrificing ambience. In fact, gathering at home in the outdoors is a far more pleasant experience than dining at restaurants.
Decking instantly enhances any space.
In addition, the return on investment for decking is high – for wood decks, it's 83.3% and for composite decking, 77%. The only reason composite decking is slightly lower, is because of initial outlay.
But before you rush for wood, fully consider the benefits of composite decking, which may cost less in the long run, and save time and effort:
A wooden deck lasts between 10 – 15 years, but composite decking lives to double that age.
Composite decks require very little maintenance, while wood needs annual staining and waterproofing.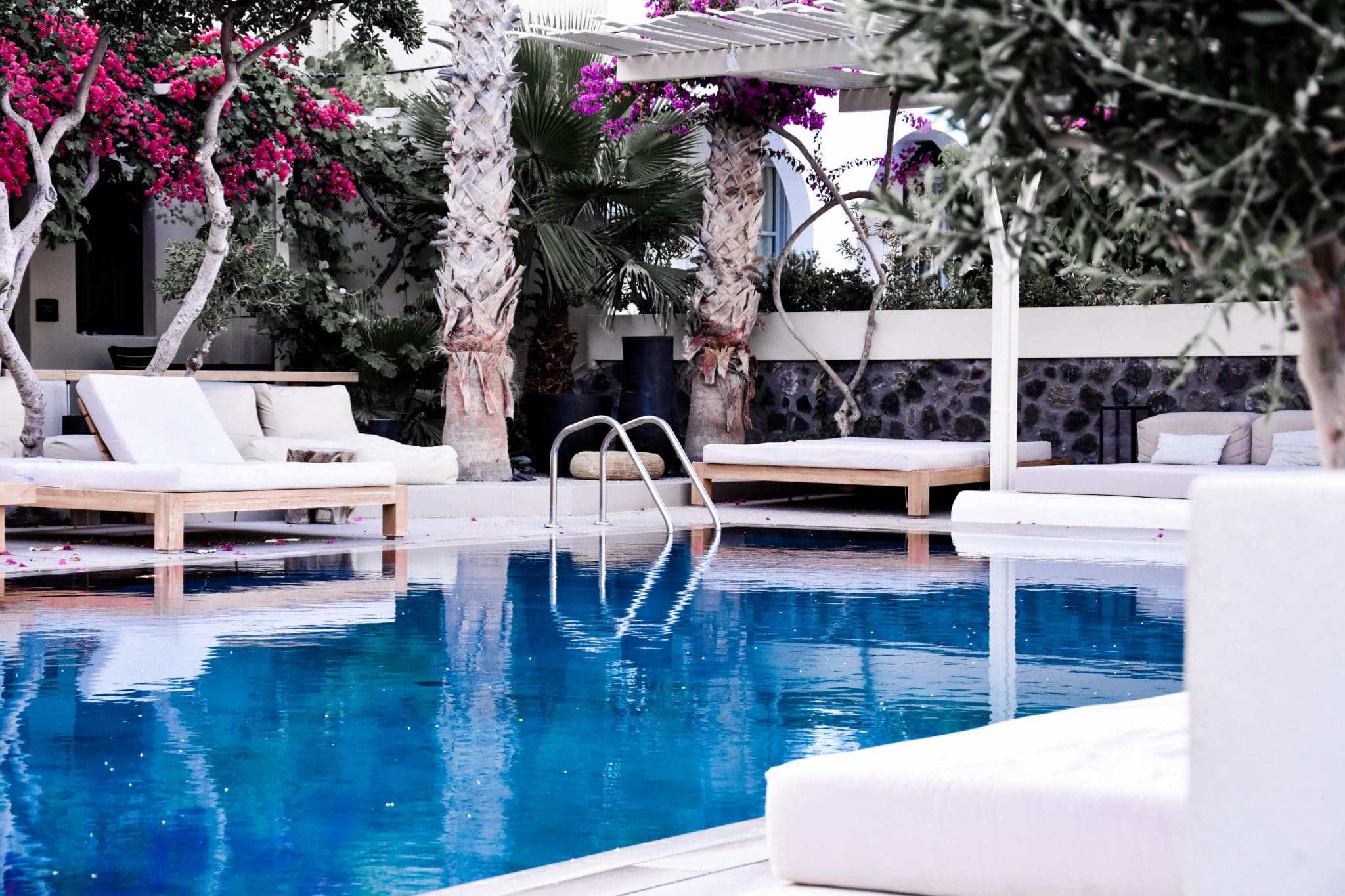 Add a Pool
Australia boasts 1.2 million household swimming pools; the world's highest per capita rate of pool ownership.
Angus Raine, chairman and CEO of real estate group Raine & Horne.
"If you are investing in a pool, you must be careful that it doesn't dominate your outdoor space and leave you with little or no yard. Just like your home, the presentation and maintenance of your pool will go a long way to determining how much of an asset it is when it comes time to sell."
Which Pool Design Will Add Value?
An Above-ground pool is the cheapest option, starting at about $3000, but is unlikely to add any value to your house.
An in-ground pool can cost between $30,000-$80,000 and is most likely to add value if the pool is well landscaped and integrated into the design of the property.
How you plan to position and integrate your pool will impact your budget so it's important to think about the costs involved in decking, paving and other landscaping.
A pool should complement a property, rather than take attention away from it.
Landscape the Yard
Visual street appeal is always a good idea – what the eye sees from the exterior is the first impression of the home and the effect is powerful. It could mean the difference between a potential buyer showing enough interest in the house, or simply driving past.
Having said that, adding a prize rose garden, veggie patch or any landscaping that requires too much maintenance is not advised in terms of ROI or appeal, because many buyers won't want to spend hours keeping a garden in shape
However, what you can and should do to add value to your home, is:
Ensure a weed free yard.
Make the appearance appealing with flowers and plants. Just adding a few potted and planted flowering annuals near the front door can do wonders to the whole look and feel of the property.
Keep the lawn in shape for a clean and tidy appearance.
Keep grass short and green.
Install an Outdoor Kitchen
The expense, including all plumbing, tiling and electrical, to install a custom outdoor kitchen, will average between $3,000-15,000, whether or not it's worth the investment will depend on if the total value justifies your costs
The key to achieving a good ROI with this particular idea, is to make sure that quality is consistent. For example, don't install a top of the range cooker, but budget for DIY cupboards.
If you don't want to install a kitchen, the next best thing is to focus on the bathroom. Make sure it's modern and up to date and includes stylish fixtures and fittings.
Conclusion
Experts agree that adding functional space to the exterior of your house will have one of the largest impacts of the value of your home in 2018.
Speak to our team of landscape architects to discover how you can create a useful and functional space that adds value to your home today.