Feeling like your space is in need of a little splash of colour before your next barbecue? Adding some colour to your outdoor space can make any area feel vibrant and brand new. Whether you have a small or big area to work with, these helpful hints can transform your space in no time.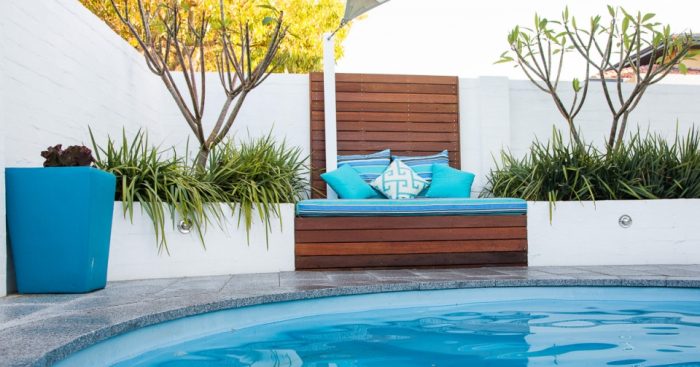 1. PLANTERS
Using colourful pot plants or even buying plain planters and decorating them yourself, is a fun solution to any potential space. You can get creative in your choice of the different sizes, shapes and textured planters as well as, the colours you wish to express in your backyard. Not only can you plant various flowers, plants or herbs in these handy pots but they also make any space feel fresh and new. If you have decided to decorate your own planters remember to use outdoor paints that are recommended for your desired surface.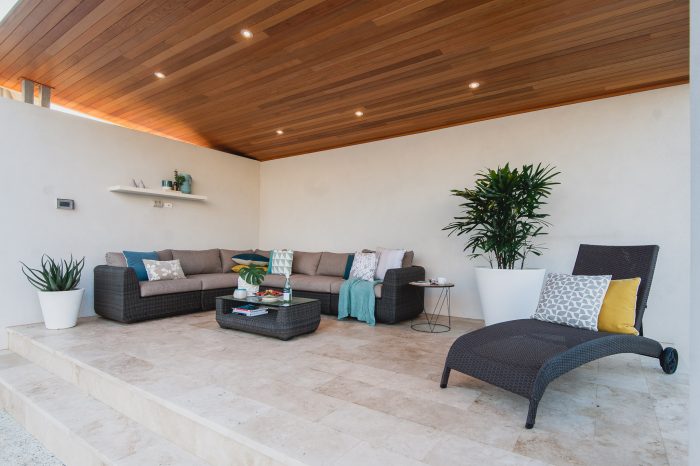 2. COLOURFUL CUSHIONS
Cushions add comfort to any seating area. Get creative with patterns, block colours or prints. Make the cushions match the rest of your space or let them be the feature. Whether you decide to have seasonal colours or keep a single set of colourful cushions on display, cushions are an easy makeover with vibrant results.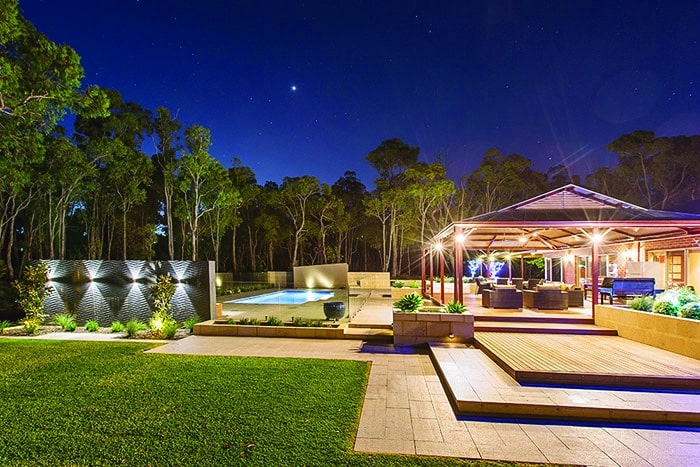 3. LIGHTING
Lighting improves the mood of your space and is an effective way of adding some colour. Create a space that is practical for all seasons and one that will stand out during the day and night. Lanterns, fairy lights and various hanging outdoor lights are a great way of adding colour and contrast to any space. Even adding a fire pit or scented candles can bring your space to life, plus it has the added benefit of warmth during the colder months.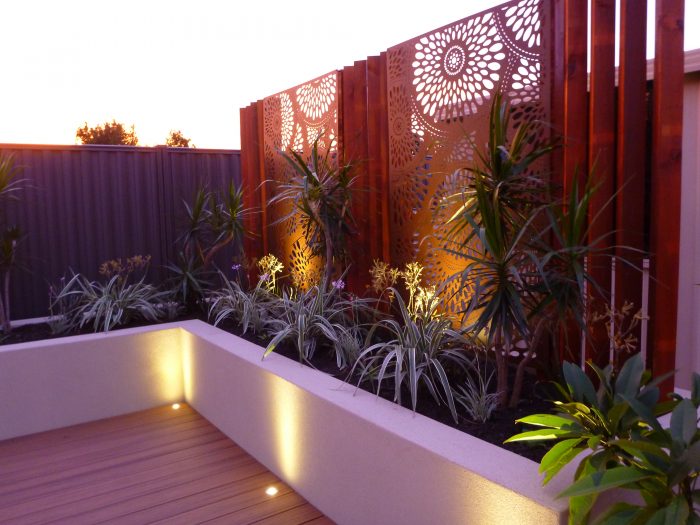 4. WALL ART
Is your neighbour's fence an eyesore or do you have a blank wall that has the potential to be something more? Outdoor panels are an effective solution to breaking up a simple wall or dull fence. If you have the need to cover a space from top to bottom or needing a divider, panels bring a different texture and colour to any space. Another solution to a flat surface is suspended flowerpots. You can mix and match the colours of the pot's and their contents, maybe using blooms, herbs or succulents with spotted or striped painted planters.
5. SUN SHADES
Patio umbrellas are a great way to provide sun protection and an easy way to add some colour to any space. Varying in sizes and shapes, umbrellas are a creative yet functional item to have in your landscape year round. Choose a colour that invites you into the space, matches your outdoor furniture or expresses your personality. The possibilities are endless.
Need some help transforming your space? Contact our landscape experts to make your outdoor space the talk of the neighbourhood. Call us on 08 9379 9686 or email to start planning today!