Summer is finally here and its time to start getting your outdoor entertainment area into shape. Patio Furniture is a great place to start. Perth comes alive in the summertime; ice cold beers, splashing in the pool, balmy evenings with a fired-up BBQ – what's not to love?
It's also the best time of the year to go on road trips and see everything our great state has to offer. So why not capture some inspiration for patio furniture from our great outdoors? From the cavernous gorges in Karijini to Lucky the kangaroo in Esperance, WA, Australians have a good relationship with the outdoors.
Below is a compilation of patio furniture inspired by WA's beautiful diverse landscape to help you transform your Patio this summer.
Get ready to have a slice of Broome, Fremantle, Margaret River, Denmark, and more in your backyard this summer.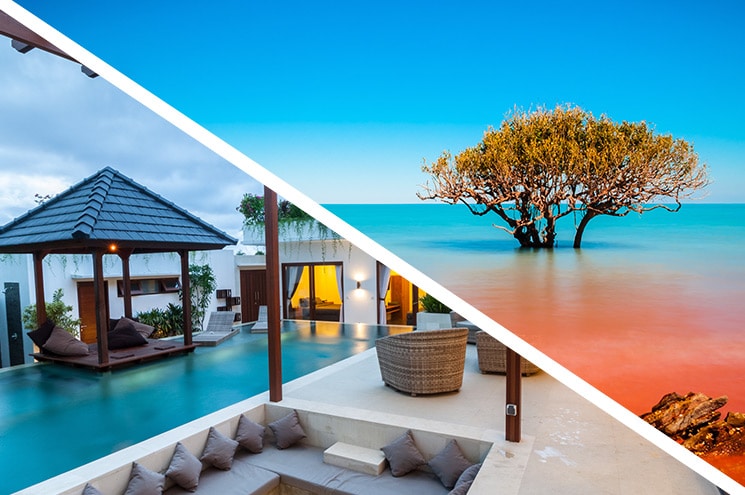 Patio Furniture Inspired by Broome
Broome is a beautiful resort town in WA that boasts serene beaches, exceptional sunsets and a caravan of camels. Broome transports you to an Arabian night folklore; relax in the tropical climate with delightful tropical food and locally made ginger beer.
The Broome Room Patio
Clean rattan or wood furniture and an emphasis on laid back furnishings and tropical plants help make a Broome-inspired outdoor area. Play with sunset colours and any sand coloured base. Look out for decor and accessories that are the Mediterranean-inspired as finishing touches. Use colourful cushions to reference Broome's stunning red rock and ocean views.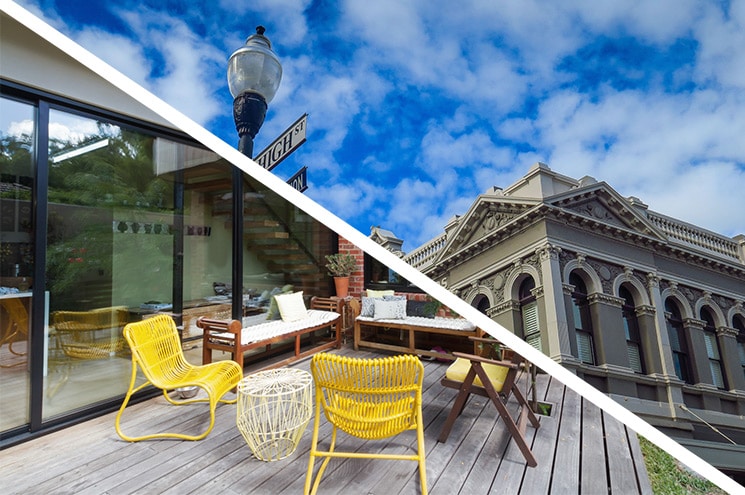 Fremantle Inspired Patio Furniture
Fremantle, Western Australia is a port town just south of Perth with a laid-back vibe and a history in shipping. Give your patio Freo attitude with functional outdoor living spaces and pared back earth tones.
The FreoFlowing Patio
Capture Fremantle's fun-filled personality with fairy lights and mix and match furniture. Add plenty of seating and a dining table big enough to host dinners.
Low maintenance and spontaneity should be a key component of your patio, with easily portable chairs and tables. To capture the Freo spirit make sure you have many plants and medium to large trees in the garden.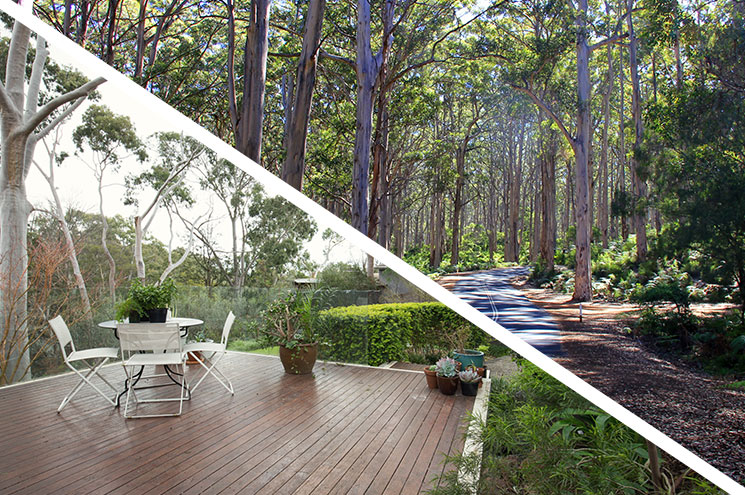 Patio Furniture Inspired by Margaret River
Driving on the windy Caves Road to Margaret River, the sight of centuries old karri trees cannot be missed. Get inspired by the earthy wine region of Margaret River with lots of timber and an emphasis on nature.
Margs on Deck
The thick forest and wine orchards of Margaret River offer some of the most unique views in Western Australia. Get the look with minimal outdoor furniture and statement-making decking in neutral tones. Add similar toned cushions and pads to create a natural look and pay tribute to the bush and Margaret River's eco-focused lifestyle with low maintenance native plants.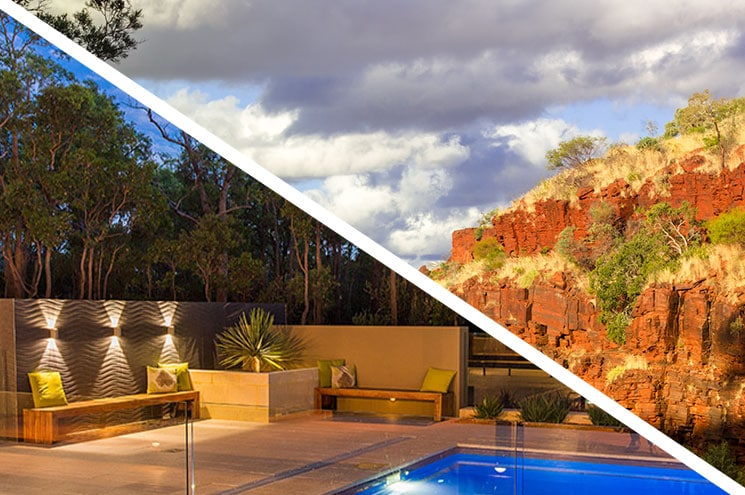 Patio Furniture Inspired by Karajini
Karajiniis a prime example the magic of nature from millions of years ago. It's a natural wonder that dates back hundreds of years before our time. Karajini's stunning landscapes have the ability to transport you to a relaxing place of peace, boasting complexity and simplicity at the same time.
Let's Get Gorge-ous
Karajini's colour palette is all about subtle surprises. Start with a clean strong base with timber furniture and layer with interesting throws and cushions.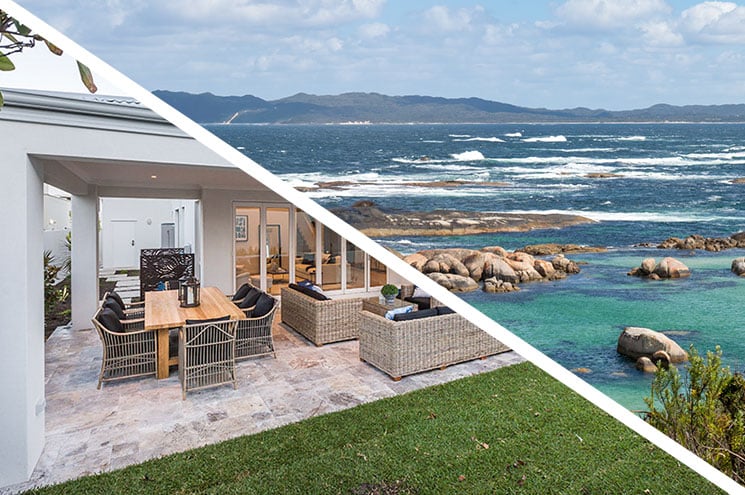 Patio Furniture Inspired by Denmark
Elephant Rocks in Denmark are another natural wonder of WA. Massive sanded down rock formations lie peacefully in the body of lively turquoise water, effortlessly wowing visitors to its luminous beauty.
Make a Unique Den-markon Your Patio
Sustainability is core to Denmark. Go plastic-free and stick to natural materials like timber and rattan or sand down existing furniture for a weathered look. Finish with cushions and throws in neutral tones with pops of blue and green.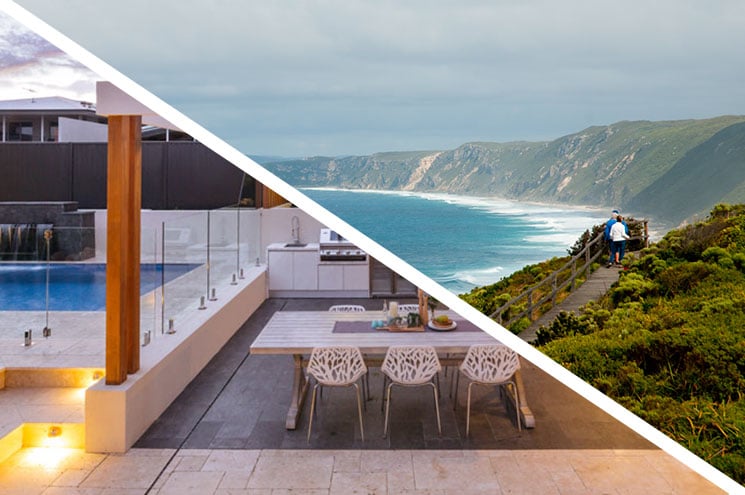 Patio Furniture Inspired by Albany
The home of the peaceful Stirling ranges and the raging sea, Albany embodies balance. Like the yin and yang, with the ability to elevate and subside.
Create A Balanced Patio
Mix materials and textures to adorn your patio with modern and traditional furniture. Albany, WA has tons of natural attractions – create a similar feel on your patio with multiple pieces of coordinating patio furniture.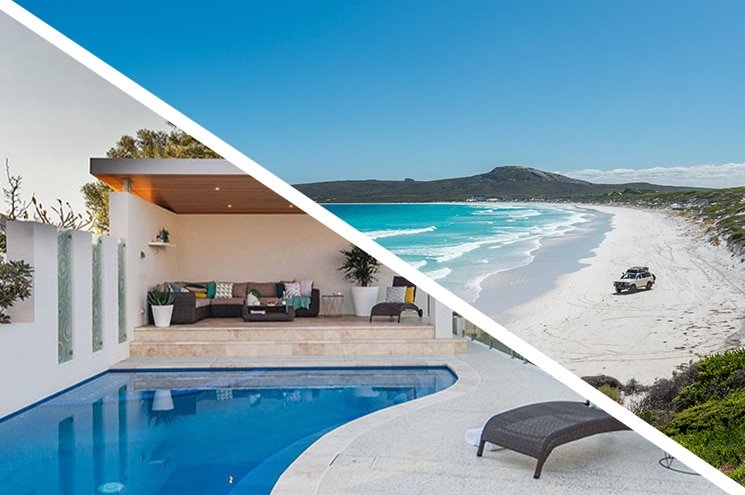 Patio Furniture Inspired by Esperance
WA's luckiest bay has friendly roos, white sandy beaches and calm water. The topography offers clean colours and minimalist beauty.
Esperance's landscapes are is clean, minimal, and sleek – echo this in your outdoor area with crisp whites and rich blues and greens. More company, more space, more fun.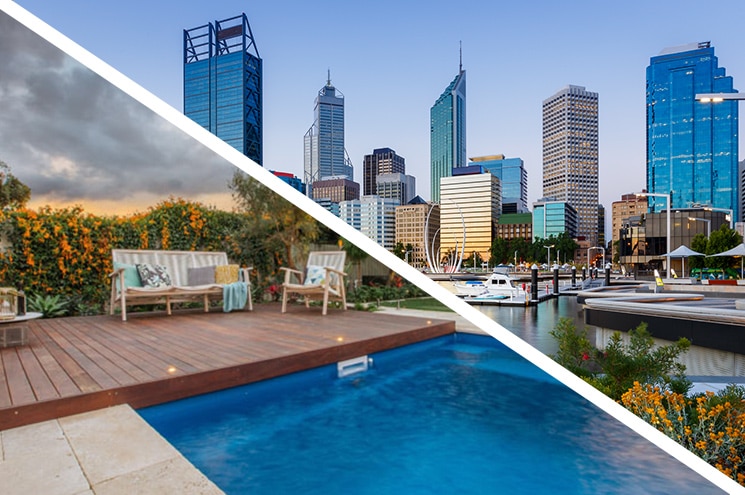 Patio Furniture Inspired by Perth
WA's capital city is incredibly diverse. Encompassing a large area, the diversity includes adapting desert flora, white sandy beaches, and the Swan River. With our modern architecture and love of the outdoors, it's only fair to say Perth is modern with pockets of creativity from decades gone by.
Pretty in Perth Patio
Perth's perfect balance of modern and nature gives you the freedom to be ultramodern with bold furniture that is designed with function in mind. Use a strong wood base with clean lines.
What's next?
Whether you are a high-end shopper or a bargain hunter, these looks are possible on both ends of the spectrum. Invest in a long-lasting designer piece or save money by opting for a beautiful recycled set of chairs and a table.
Everyone can enjoy their favourite part of WA in the privacy and comfort of their home. Get ready to entertain friends and family like you're anywhere in WA without having to leave home.