With summer just around the corner, it's time to get your outdoor space summer-ready for entertaining over the festive season. Imagine this – long, warm, lazy nights, a cold beer or chilled wine in hand, a handful of great friends and family, plus a great meal to share, sounds pretty great, doesn't it. The great Australian summer is incomplete without a few gatherings around the barbeque, so making sure your entertainment space is ready is a must!
Our landscape design specialists have a few tips on how to create a summer-ready entertainment space.
Outdoor Furniture
Ah, the ever-essential table where your guests congregate to devour delicious cheese platters. While your garden might look beautifully decorated with lush plants and stunning water features, if you are looking to entertain, you'll need appropriate seating and dining settings too. An outdoor setting, whether glass, wood or otherwise is the ultimate starting point. From there, keeping in mind your space and overall styling of your landscape, you can also add some outdoor chairs, a fire pit style set up or even a hanging chair for the perfect little escape.
Barbeque
A backyard barbeque is a classic staple for an Australian summer. Where you place your barbeque is as important as deciding what you'll be cooking on it. For maximum safety, make sure the barbeque is placed on a flat area away from hanging or draped greenery. If you are considering placing the barbeque on a decked area, ensure that the decking is properly sealed in order to avoid grease and oil stains. Additionally, consider creating or purchasing a cover to use for when the barbeque is not in use, as this will help it last longer out in the elements.
Lighting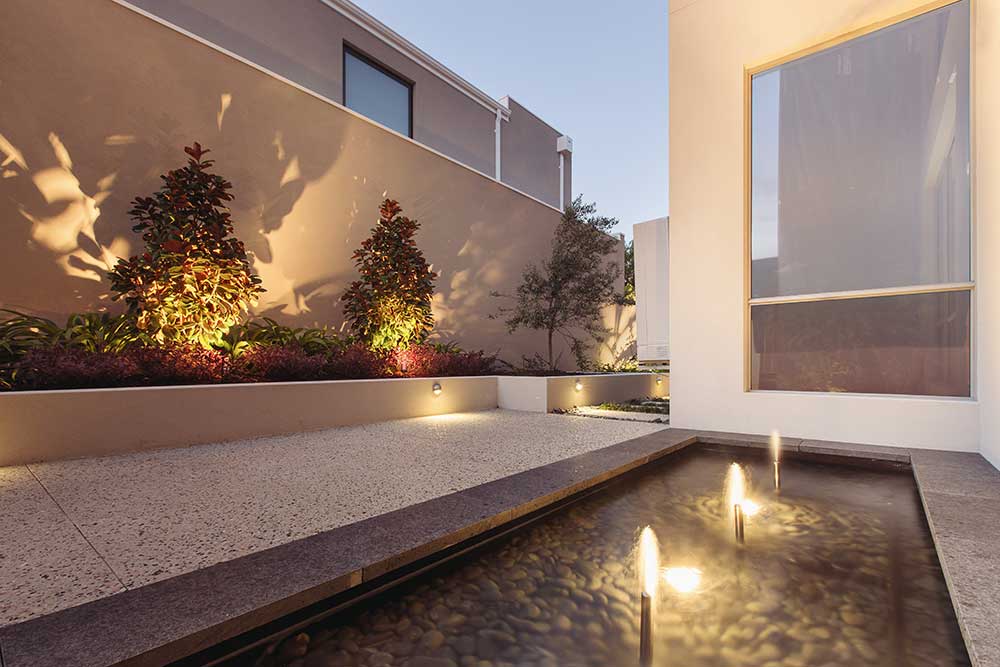 When the gatherings go well into the night, it's essential to have adequate lighting. Have you ever been at someone's house where there's only ones
all light bulb lighting the area? Can make it a little hard to see the person next to you. Explore creative and fun options such as festoon lighting, lanterns and fairy lights. This can add a touch of seasonal festivity to your entertainment space too. Additionally, candles can add a cosy feel to your gathering – bonus points for using citronella candles to repel mosquitos. To take full advantage of the harsh Australian sun, add environmentally-friendly lighting options such as outdoor solar lights to help light up paths.
Music
Music is a great addition to set the ambience for your backyard shindig. You'll be well underway with a portable dock or speaker and a great
With these in mind, your summer entertainment space should be ready to welcome guests. The design team behind Revell Landscaping in Perth can help you create the ultimate summer entertainment area that's sure to be a hit. To book in for a free consultation, contact the team on (08) 9379 9686 or [email protected].