Everyone wants a low-maintenance garden and what better way to implement this by making it eco-friendly too! Applying these few simple tips will cut down the hours spent maintaining your yard; the environment will thank you too!
Choose Eco-Friendly Plants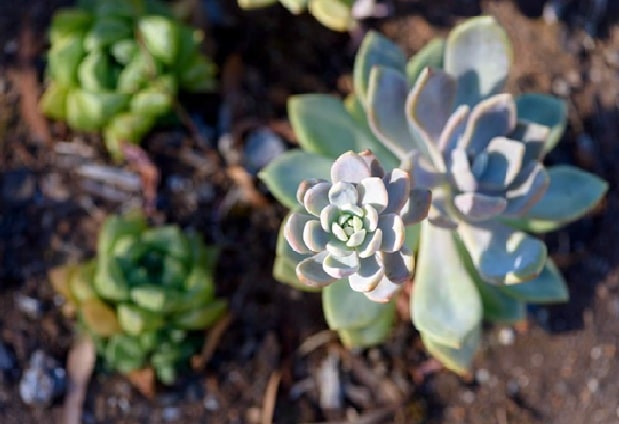 Planting seasonally balanced, eco-friendly plants will not only add value to your garden, but will also cut down on the garden maintenance you need to do! Eco-friendly plants simplify your work in the garden; they need less water and time put into maintaining them.
All are garden succulents that give your garden that green look all year round and don't need much attention or water.
Start Composting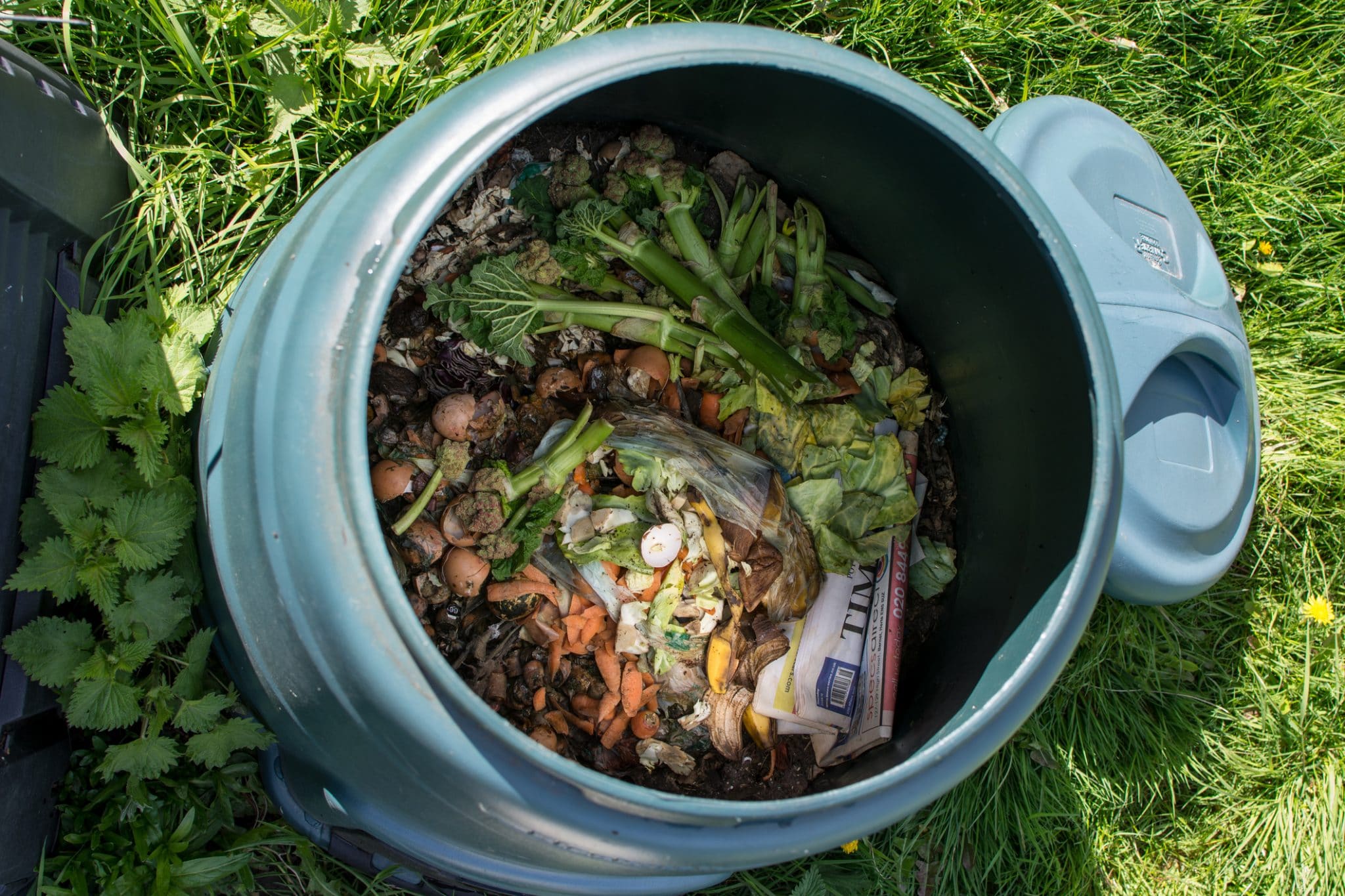 Composting has great natural benefits; it returns valuable nutrients to the soil to help maintain quality and fertility and is a natural source of fertiliser that won't hurt plants or the environment as chemical fertilisers do.
Composting is an economical way to improve your garden. It provides organic nutrients which will help plants flourish, helping them to grow and making your garden look aesthetically pleasing.
Purchase compost bin from garden store
Layer the container (newspaper à twigs à brown dried leaves à green leaves & lawn clippings à food scraps topped with a layer of browns à repeat)
Collect food scraps & continue the bin layering process
Aerate your compost for maximum breakdown of food and yard waste
Harvest and use compost on your garden and potted plants
Reduce your lawn space
Reducing your lawn space means less mowing, watering and fertilising, which equates to less effort for you. It also means you are taking steps to creating a more sustainable yard. There are many alternatives you can use rather than grass that are still functional and appealing.
Patio
Parking area
Plant trees and succulents
Laying fake turf
Consider Functionality
The central aspect of a low maintenance garden is functionality. Australia has a culture centred around outdoor living and entertaining so make a functional outdoor living space that will give you a benefit for the time and effort spent maintaining it.
Outdoor kitchen area
Kids play area (cubby house, sandpit)
Backyard terrace
When implementing these functional outdoor spaces, it is important to keep in mind using eco-friendly outdoor furniture. Using natural, recycled materials will have ongoing benefits to the environment.
Save water with a rain barrel
Using a rain barrel will bring countless benefits.
Collecting rainwater reduces your need for the tap and therefore lowers your water bill
Rainwater is free of any compounds that accumulate in the soil over time which make it better for plants and soil
Natural rainwater is a fresh, green way to wash cars and pets
Rainwater is an eco-friendly option to keep your compost moist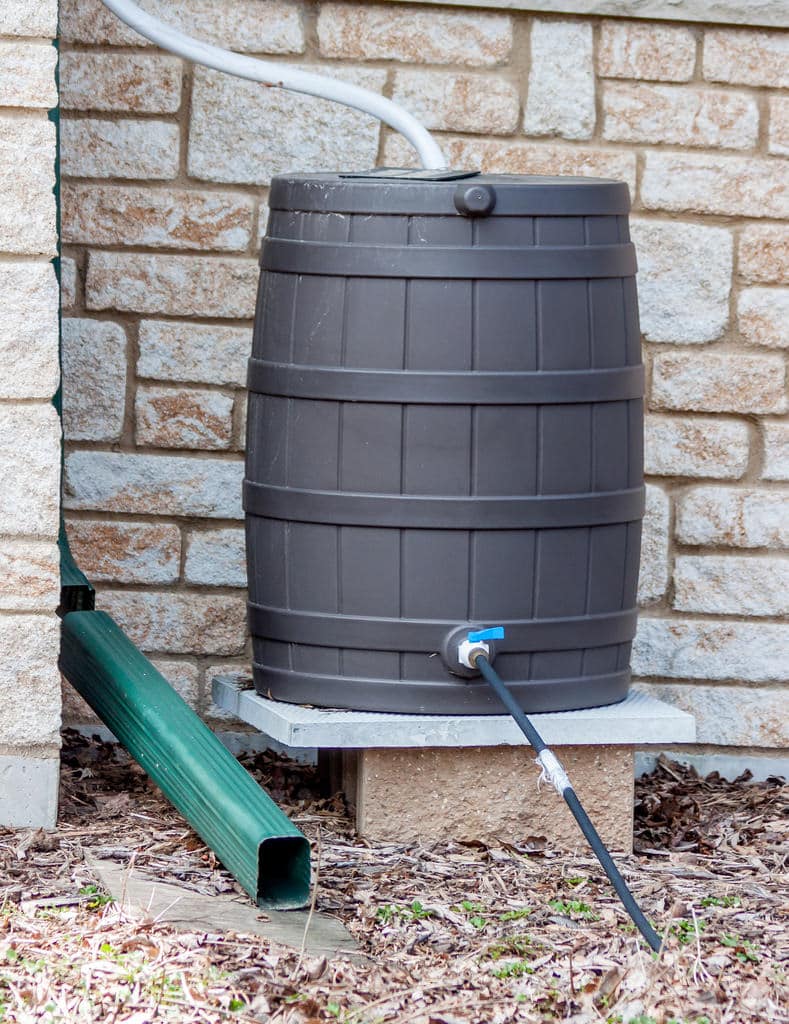 You can even make a rain barrel (inexpensively) yourself.
Implement a watering system
Not only is it important to have a low-maintenance landscape, but it is also important that it is a water-efficient landscape too. Obviously, the less grass you have, the less you water you'll waste watering it. The same goes with the more Australian native, environmentally friendly plants, shrubs, and succulents you have, the less often you will have to waste water on them too!
However, for what does need to be watered, it is important that you have a low-maintenance watering system implemented and follow some simple tips.
Automatic irrigation system (correctly programme sprinklers and drip irrigation lines)
Water sparingly (3cm of water a week will suffice)
Check for broken sprinkler heads (huge water waster)
Water at appropriate times (6.00am – 10.00am, as the air is cooler and less evaporation occurs)
Low maintenance and eco-friendly gardens are the perfect solutions for time-poor people but before you begin tearing up your garden make sure you have a design in mind.Need some help getting started? Ask us about designing a garden based on your personal needs.