Everyone wants to live in and have their dream home. Home owners envision it almost every day. When it comes to deciding the appropriate course of action to achieving your dream- this is another question. Do you begin DIY home landscaping or should you call the professionals in?
Let me answer this for you- call the landscaping professionals in.
As humans we are driven by some aspect of design in all facets of your life- this is what drives the DIY market home owners sometimes find themselves in. But when it comes to landscaping, home owners need more than just the ability to imagine.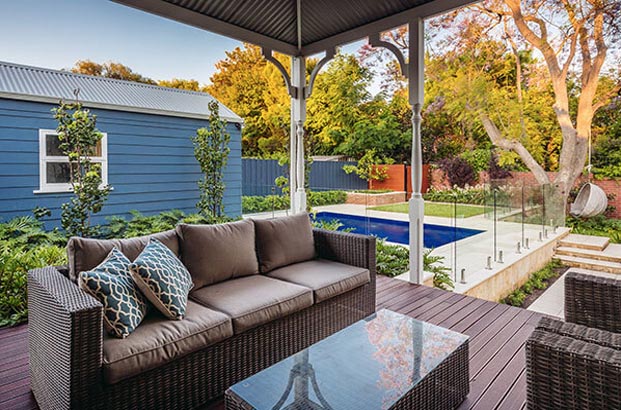 In order to transform their outdoor space, home owners need the ability to simultaneously put together multiple pieces and make them work together in a systematic, yet aesthetically pleasing way. Not so easy right?
When done correctly, a good landscape design can have a momentous impact on a home. By the eye, it improves the exterior look of the house and by the dollar; it increases the value of the property.
These 7 reasons outline why it's time to put your tools down and call the professionals in.
Experience & Knowledge
Professional landscapers combine their passion and creativity to bring dream vision to life.  The experience and knowledge they will bring to your design is unmatchable, as they maximise both the problem and opportunity areas of your space.
An advantage of hiring a professional means you are provided with knowledge and expertise on all factors ranging from plants, climate, design, maintenance, colour schemes and styles, saving you time and effort.  For example, a landscaping architect will know exactly where to place trees in order to lower your energy bills. Would you know how to achieve this?

Not planning at all is planning to fail. Good things take time and when it comes to landscaping, time is required to get the best possible result. Landscapers know the process – the journey is equally as important as the outcome.
Project planning
Landscapers work in a systematic way to plan the different elements of the exterior design to ensure there is order, knowledge and reason behind each implemented decision. This planning process ensures an aesthetically pleasing design with no room for error.
Industry Connections
Contracting the appropriate people for the job is essential to helping your dream come to life. Landscaping professionals utilise their industry connections that they are confident in working with to ensure they are utilising their best people to give you the best result possible.
A professional service, but at your service
Through hiring a professional service, you are able to utilise expertise from start to finish, decreasing your risk and chance of problems and disorder in the process. The designer sticks with you throughout the construction phase, giving you the opportunity to improve facets and make changes as areas are being built.
It ensures the appropriate standards are being met and provided to you in a service that is not only reliable but measurable. This is because you can visually see the process come to life, while also tracking your expenditure.
Increase your home's value
There is a positive relationship between landscaping your home and its value.  A report released by the national association of landscape professionals highlights the value of taking on landscaping projects. Hiring landscaping professionals to add, replace and change your home exterior increases home- buyer appeal.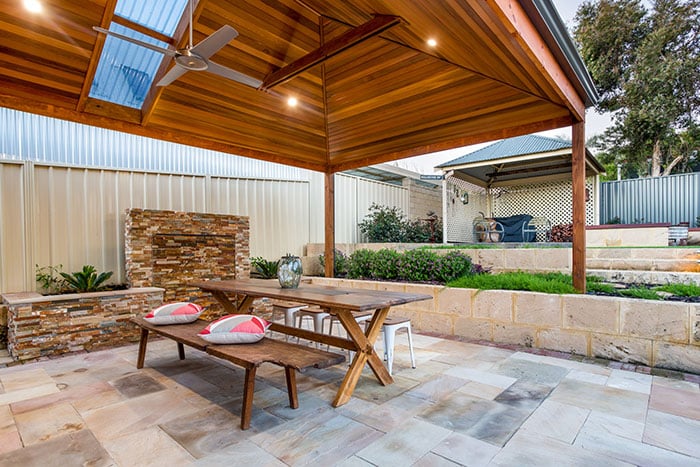 Time-Saving
If you are a busy person, time is already scarce enough. Working on a landscape requires a lot of invested time to achieve desired results. But if you hire a landscaper you are able to sit back and watch your backyard dreams become a reality. This means you have more time to focus on other opportunities, hobbies, work, and family- whatever your heart desires.
Reach your personal budget
With a landscaper, you can reasonably break down development and project costs. This ensures you have set a realistic, maintainable and achievable budget suited to your dream vision.
The initial design process requires unlimited creativity in the beginning and then once a direction is decided upon, monetary figures can become a reality corresponding to your desired budget. A landscaper has the expertise to ensure you are receiving the best design for what you are putting your money in for.
Tools down, landscapers up
The decision to landscape your own home is a big job, one that requires a tremendous amount of time, effort, expertise and correct planning in order for it to be the success you dream. So, before you make the decision to landscape DIY, re-visit these 7 reasons to ensure you are maximising your chances of achieving the home exterior of your dreams.