Before contacting a professional landscaper to bring your garden ideas to life, it's worth investigating their capabilities and what exactly they do.
In Australia, landscapers have become a great support to the home improvement sector due to the shifting needs and changes in modern outdoor spaces. For many years Australians were quite happy with a square of lawn, barbeque, and pool out back but homeowners' aspirations have changed and more people are living on smaller blocks.
Modern Australian landscaping design and construction companies commonly offer a broad range of services, some of which are outlined here.

Design is the first step of any landscaping project and involves the collection of ideas and creation of plans. Often completed in consultation with the client with consideration of the existing conditions and how additional elements will work with your home.
The design will be put together after a site assessment to solve problems and improve the front or backyard's visual appeal. Once the plans are approved many, landscapers offer project management and implementation services, arranging materials and installation.
Hardscaping
Landscapers use this term to refer to any exterior element that is constructed as a permanent solution. This includes retaining walls, drainage systems, paving, driveways, patios, porches, raised planting beds, and more.
Softscaping
The term "softscape" refers to semi-permanent planting which translates into the selection, installation, and care of everything from establishing lawns and flower beds to hedges and trees.
Landscapers can also install a variety of irrigation systems before hard and soft scaping to deliver water where it is needed.
Physical Features
Physical features are increasingly more popular and sophisticated; whether you want to install shade structures, sails, or lattice work your landscaper can help.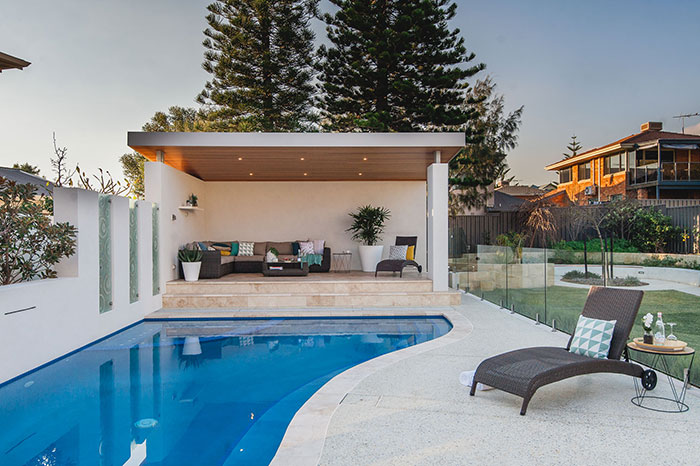 A landscaper can also supply and install features that involve water such as fish ponds, pools and pool landscaping, and fountains, along with structures around them to disguise their functional components. A licenced plumber may be needed and, if so, your landscaper can organise this for you.
Pest Control
Another common task taken on by landscaping companies is the application of pesticides and herbicides to eradicate insects, weeds, and other foreign agents.
When your landscaping project is done, your landscaper will be able to give professional advice and tips for the maintenance of your garden. Every element is different and requires a specific kind of care.
Landscaping maintenance tasks include grooming and sustaining the visual appeal and health of the established yard through tasks like mowing, pruning, fertilising, planting seasonal flowers, and edging.
Landscaping companies often work on an ongoing basis with clients to maintain their work as part of the landscape design and installation.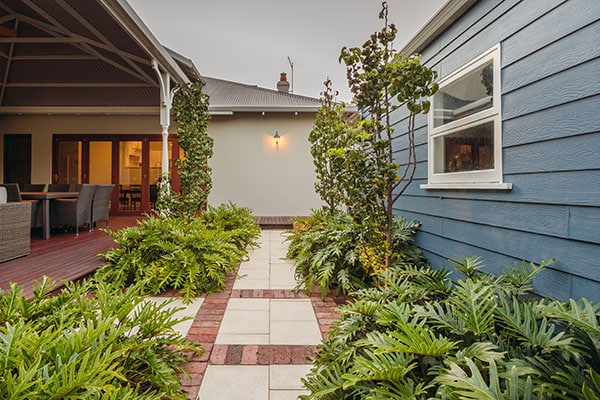 To sustain your existing landscape, contact a landscaper who performs regular maintenance tasks and tackles small ad-hoc projects. To bring large changes and your landscape ideas to life choose a landscaper with design-build experience.
A landscaper will often have an extensive network of trades that they work with so if you're looking for a variety of things to be done then a landscaper is what you want.
Contact Revell Landscaping today for a full list of our service offerings or to get further inspiration from past projects, check out our landscape design project gallery.