You only need to spend one day in Perth to realise just how beautiful our outdoor spaces are! From our stunning coastline to our rolling hills, we truly are treated to some striking and diverse scenery in our little corner of the world.
As lovers of all things outdoors, the Revell team are big fans of Perth's outdoor spaces – natural, man-made or otherwise – so we want to share them with you to enjoy as we do.
If you haven't had a chance to explore some of these places yet (or even if you have), then grab your friends, family and pets or head out on your own to bask in the beauty of our amazing city!
Kings Park, Perth
Fraser Avenue, Saw Avenue or Poole Avenue
You can't have a list of Perth's best outdoor spaces without including Kings Park – it is one of the world's largest inner city parks! There is so much to do and see, from the beautiful cityscape off Fraser Avenue and the ANZAC War Memorials, to the scenic botanic gardens. We especially love the Synergy Parkland, the perfect area for picnics and exploring (there's even an outdoor cinema set up during Summer).
Mark Roberts, Revell's General Manager says, "It's a bit cliché, but I don't think you can go past King's Park. I take the kids there all the time, as there are so many different bits to explore and something for all differing ages. I wouldn't have said this 10 years ago but they have done a lot of work in this time and have a strong emphasis on nature play spaces'.
Jenny Revell, Director, says she also loves visiting Kings Park, "You can't beat Kings Park for a nature buzz! I love walking around there looking at the view of the city, but also looking at all the different plant species and natural bush land. The treetops walk is beautiful and the nature playground for the kids is awesome!!'
Heathcote Reserve Pirate Ship Playground, Applecross
Entrance off Duncraig Road
Yaarrrrr, now this one's a beauty! Complete with stunning views of the Swan River, this pirate themed playground can be conquered and enjoyed by young and old. The little ones will have the time of their lives being the captain of the mighty ship – which is decked out (see what we did there) with slides, climbing walls, ladders and walk-ways to explore. Parents can grab a drink or bite to eat from nearby Blue Water Grill and Kiosk, or nestle in on the grass for a BBQ or picnic to take in the stunning views.
Shepherds Bush Park, Kingsley
Entrance off Barridale Drive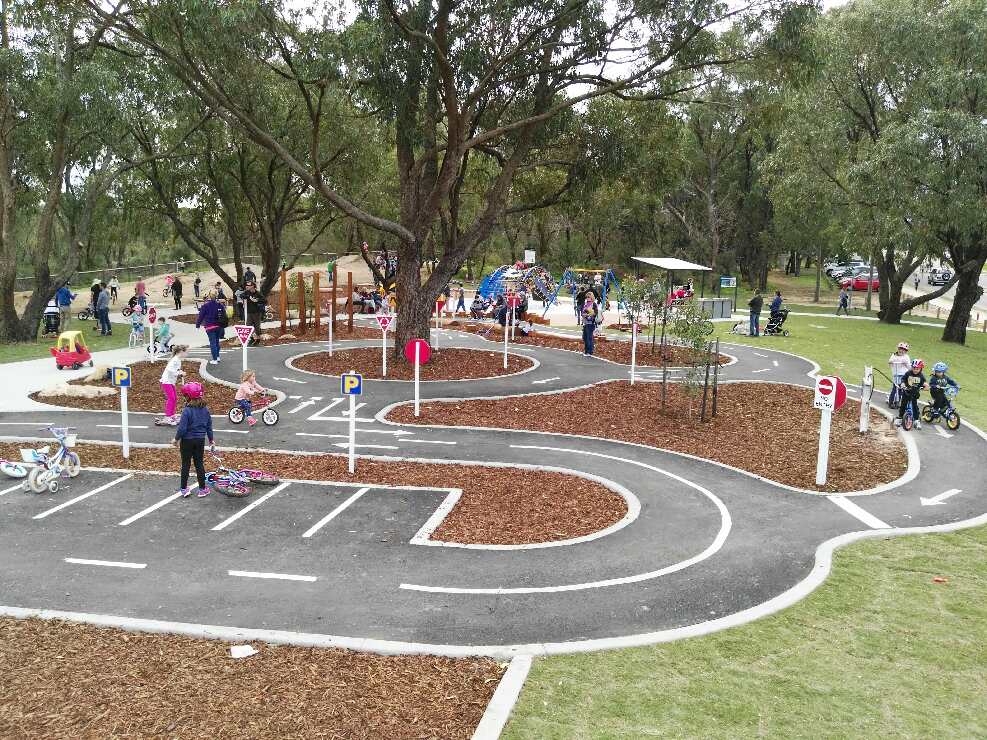 One of the newest additions to the list, this is a fun little playground that kids will absolutely love. Set up to mimic a street layout, complete with road signage and rules, kids will have hours of fun on their bikes, trikes, scooters or roller skates making their way around the track.
Before making your way down to the park – head across to Passione gourmet Italian deli on Kingsley drive and pick up a coffee or bite to eat, then sit back, relax and enjoy.
Our Landscape Designer Tony Palmer loves hitting up this local park says, "I'm a fan of anything that keeps my kids entertained while I sit and enjoy a coffee! It has kids bike racetrack, playground, BMX track and it's a great family space with natural bush land walking tracks."
If that's not enough for you, you can head a little further north towards Banksia Grove, to find Pitstop Playground in Discovery Park – another fantastic mini raceway and bike track for kids!
Sir James Mitchell Park and Scented Garden, South Perth
Mill Point Road or South Perth Esplanade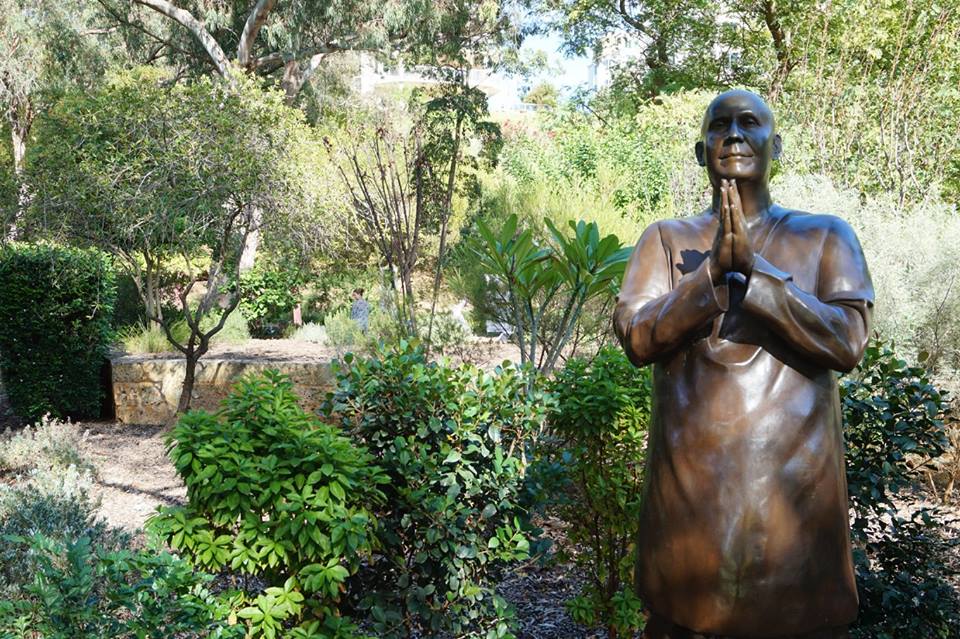 Take a stroll down the South Perth foreshore and it won't take you long to see that this stretch of Perth is pretty stunning. Adjacent from the city skyline, Sir James Mitchell Park is fairly extensive with plenty of open space, playgrounds, cafes, BBQs and various picnic areas.
Wander a little further down the path though and you'll come across the beautiful Scented Gardens. This gorgeous little hideaway spot is lush with trees and plants, creating a lovely shaded oasis – so idyllic in fact you're likely to spy a bride amongst the roses come Spring and Summer weekends.
It's one of those places that are so close to the city you could almost touch it, yet far enough from the hustle and bustle that you can relax and lose yourself in thought amongst the scenery.
Cottesloe Beach, Cottesloe
Marine Parade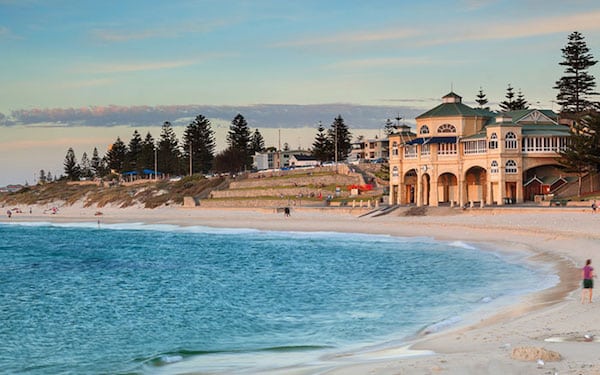 Here in Perth we are a blessed with a stunning coastline and beaches all the way from North to South, so you could pull up to any beach and relish in its glory. But we do think the iconic Cottesloe beach is pretty spectacular with its grassed picnic areas, the Indiana Tea rooms and their panoramic views, and a bustling café strip just behind.
It's a great spot to meet up with friends for a drink, soak up some Vitamin D at the beach or settle in on the grassy banks with fish and chips to watch the sun go down.
Other spots we highly rate include;
Neil Hawkins Park, Joondalup
Miss Watson's Garden, North Perth
Secret Garden, Gwelup
Araluen Botanical Gardens, Roleystone
Serpentine Falls, Serpentine
All in all, we'd say we're incredibly lucky to have such beautiful outdoor spaces to enjoy and to inspire us. Jump onto our Facebook page and let us know if we've missed any of your favourite outdoor spaces!
If you're feeling inspired after reading this article and want to know how you can make your own outdoor space one of Perth's best, give us a call on 08 9379 9686 or email [email protected] to book in your free design consult with our landscaping team.